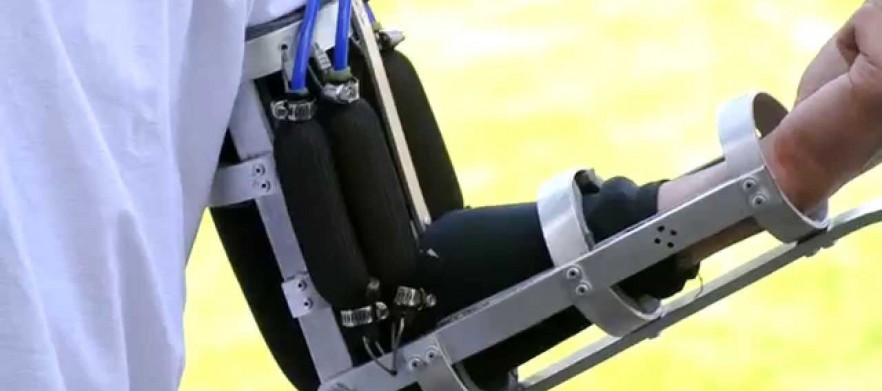 True to its meaning of "support" or "to reinforce," Agapay is a Filipino word that aims to provide rehabilitation with the aid of robotics. 

Agapay is a robotic exoskeleton prototypes with a biofeedback mechanism for rehabilitation of post-stroke and injured patients by assisting motor movements in the shoulder, arm, and hand. The use of the technology will provide patients with high performance treatment option leading to a faster recovery rate. 
The biomedical devices, which were 3D-printed, offers a cost effective solution to production and works by utilizing a real-time biofeedback system which records neuromuscular activity using surface electromyography (sEMG). The device is designed to be comfortable, safe, and userfriendly.
DR. NILO BUGTAI 
De La Salle University

For inquiries, please contact DLSU:
Atty.Christoper Cruz          
(02)524-4611
christopher.cruz@dlsu.edu.ph
---